Tea: My Morning Mate
Type: Mate
Packaging: loose leaf
Company: Teavana
Amount: 4 scoops
Additives: 3 german rock sugar
Water: 1 teapot, boiling
Steep Time: a little over 5:55 minutes
Served: Hot
Purchase: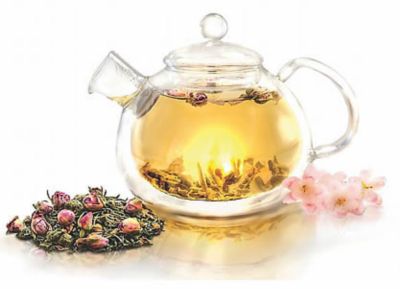 Description: "Kick the coffee habit with an invigorating blend of Mate, Yunnan black tea, chocolate, nuts and a touch of spice. This tea will get your morning started with a delectable energy boost! Also known as The Coffee Kicker. Note: this tea contains nuts."
Notes: We put in too much sugar and know it, but MilitiaJim was making it and wanted sugar for breakfast, next time less. We mention chocolate a lot and it is a flavor but not a predominant one.
Smell: chocolaty, nutty, complex
AmazonV Flavor: sweet, smooth, spiced black tea
Militiajim Flavor: mainly a black tea, followed by a generic nut and some chocolate.
Body: light
Aftertaste: sweet, nutty, hint of spice
AmazonV Rating: 3/3
Militiajim Rating: 3/3